Learn about the Banyan House Venice Florida from the Beginning.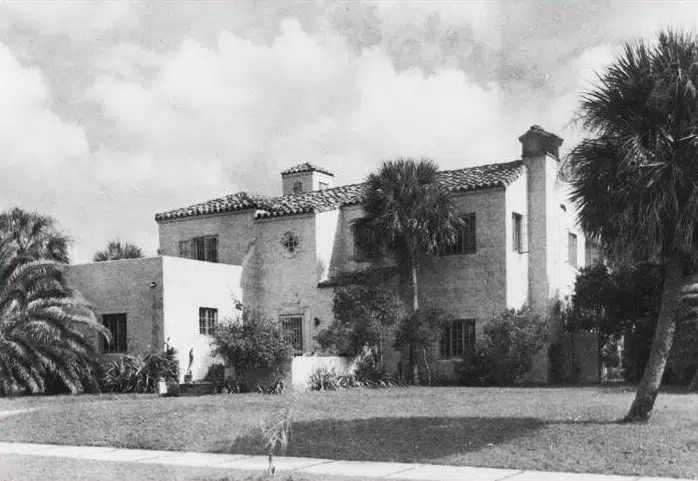 Back in 1926, the Banyan House Venice Florida was built for Robert & Dorothy Marvin. Mr. Marvin was an engineer who managed the Venice Real Estate Company for the Brotherhood of Locomotive Engineers which helped develop early Venice. The Marvins were friends of Thomas Edison, and in 1928, Mr. Edison gifted them the Banyan Tree which became the namesake of the home.
After the 1929 market crash the house was vacant for six years until Virginia Greenway Wilson purchased it in 1935. She rented rooms, and in 1936 started using the name Banyan House. She was also a school teacher who ran a nursery school called "Venice Country Day School." Her students learned to swim in the original swimming pool built in 1926, which was the only pool in Venice for a long time. During World War II, she rented rooms to servicemen stationed at Venice Army Air Force Base, now Venice Municipal Airport.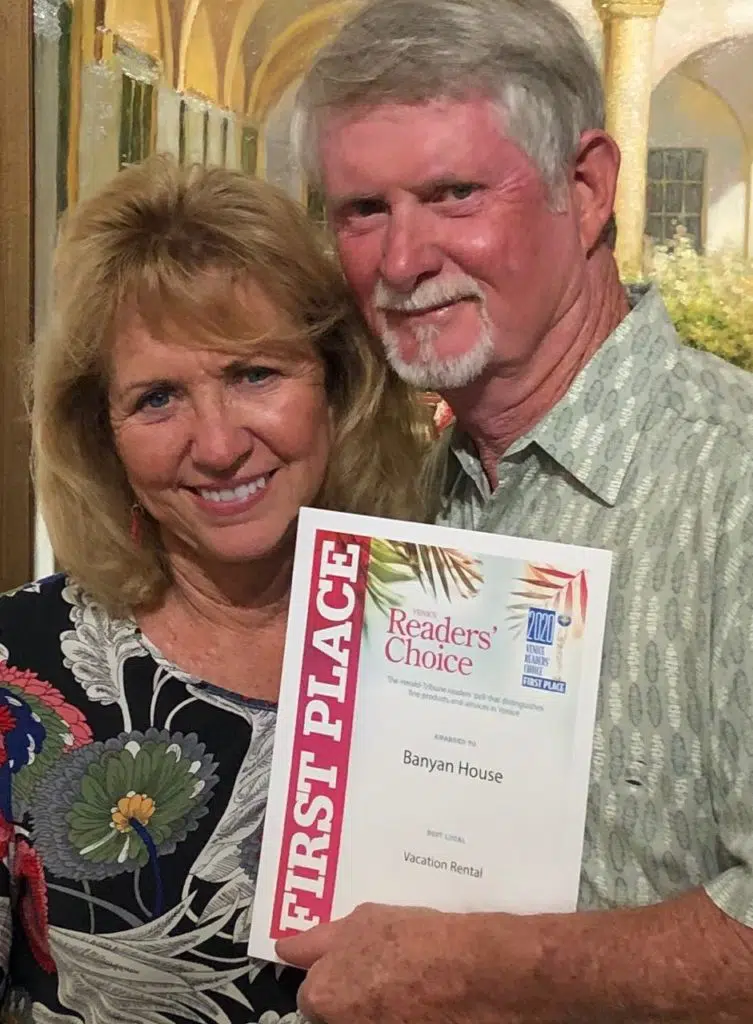 In 1960, Margaret Thomas purchased the house from Mrs. Wilson and quickly established a shark's tooth and fossil museum on the first floor. Mrs. Thomas wrote books on fossils that are still sold in some shops along Venice Avenue.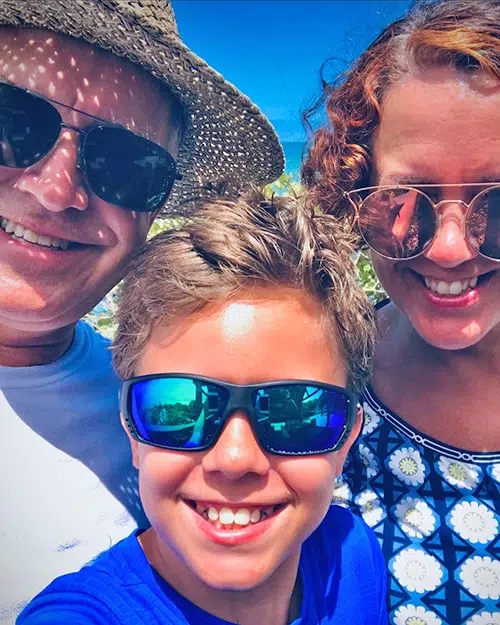 In 1986 Chuck & Susan McCormick bought the home and turned it into the beautiful tropical oasis it is today. In December 1989 it was listed on the National Register of Historic Places in the Venezia Park Historic District. During the past 35 years they enhanced every corner of the house, apartments, and grounds, continuing to showcase the property's beauty. As they approach retirement from the Banyan, they will be missed dearly by guests who come year after year to be graced by their hospitality, fun-loving and adventurous spirits.
Bret and Rosie Dryden, now the new owners of the Banyan House, look forward to keeping this beautiful retreat open to guests for years to come! Rosie, Bret, and Finn (their son) fell in love with Venice Island, its alluring beauty, vibrant downtown, and the slow, gentle pace of life. They fell in love again with the Banyan House and its charm, welcoming atmosphere, and calming gardens. The Drydens are excited and honored to continue the legacy that Chuck and Susan created. Explore the accommodations, amenities, and book today!