Venice, Florida restaurants offer everything from casual to fine dining, and with its location on the Gulf of Mexico, fisherman bring in the catch of the day to many area restaurants. While there are many many restaurants in the area, we wanted to share some that have become favorites for ourselves and guests.

Tikka Indian Cuisine features authentic Indian cuisine in a modern, family run atmosphere. Their vision vision is to reflect the authentic dishes of India at Tikka Indian Cuisine, with ambiance, service, and modern presentation.

Cafe Venice is a quaint bistro-style cafe and wine bar. The Cafe is open for lunch and dinner, and services seafood dishes, pastas of the day, rack of lamb, veal and chicken. Entrees are prepared by Chilean chef Pamela Abdo who fuses continental dishes with her International flair.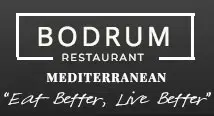 Bodrum dishes are daily made from hand picked meats, fishes and vegetables. Every day they shop themselves from their local markets. They feature traditional Mediterranean cooking alongside a fusion of Turkish, Greek and Middle Eastern cuisine. "Eat better, Live Better" at Bodrum on Miami Avenue in Venice.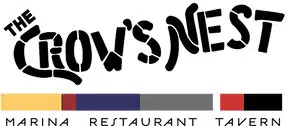 The Crow's Nest is a long time local favorite with 3 seating areas including outdoor porch seating, lower-level raw bar and lounge seating, and upper dining room featuring panoramic views of the marina and Intracoastal Waterway. Choose from seafood platters, burgers, crab cakes and more. Check out their live streaming webcam!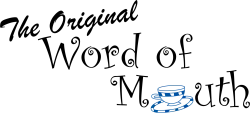 Original Word of Mouth is a local favorite providing quality food in a friendly atmosphere. Open 7 days a week for breakfast and dinner. Sit back, relax and enjoy a home cooked meal prepared at the Original Word of Mouth, where every detail receives special attention from warm, inviting decor to specially crafted muffins and signature menu items.

Trattoria Da Mino provides authentic, flavor-filled cuisine of Southern Italy. Eat inside or outside along the beautiful Venice Avenue. They serve pizza by the slice, by the pie, pastas, subs, salads, meats and desserts for Lunch and Dinner. We are a casual tavern where patrons can have a good conversation and enjoy our food and wines!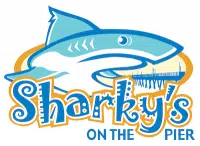 Situated on Venice's beachside, and with its own Tiki Bar and Fishing Pier, Sharky's On The Pier is a one-of-a-kind restaurant in the Venice area. Sharky's menu consists of mostly seafood, but also serves chicken and pasta dishes, steak and ribs.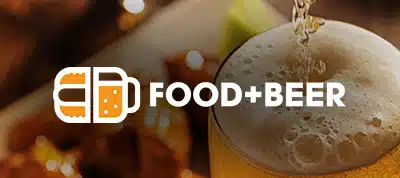 Come as you are to this casual eatery with scratch made food that's anything but ordinary. They also have vegetarian items & bowls for the health-conscious diner. The menu is set up ala carte and affordable.  Value is very important, and dining here won't break your budget.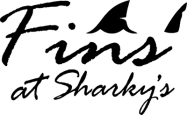 Fins is a must-visit restaurant on the beach just past Downtown Venice. Fins pairs exquisite culinary creations with magnificent views of the Gulf of Mexico, creating a unique dining experience for all.

Gold Rush BBQ is an award winning family owned and operated restaurant. The restaurant has a gold mining theme, with many menu items served in metal gold miner pans. They offer a variety of dry rubbed, hickory smoked ribs, chicken, pulled pork, beef brisket, sandwiches, burgers, steaks and fresh seafood.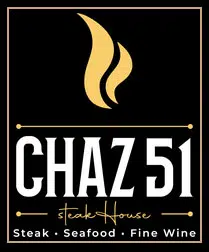 Chaz 51 Steak House is a community jewel combining offers high-end cuisine in a fine dining setting. Reservations highly recommended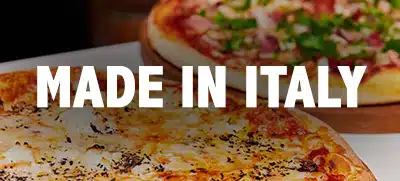 Made in Italy is an Italian restaurant & martini bar on West Venice Avenue in Venice Florida. They serve the freshest ingredients including homemade pasta & bread, wood burning pizza & delicious handcrafted cocktails.

Croissant & Co is a French bakery located in downtown Venice, Florida. Products are homemade from scratch daily. In addition to Croissants, pasteries and coffee, they have a full breakfast and lunch menu featuring quiche, sandwiches, soups and salads.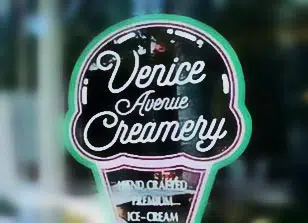 Premium, homemade ice cream and yogurt made using local dairies. Sundaes, milkshakes, cones and more. Family owned and operated.

Authentic French restaurant located in the Historic Venice Mall. They proudly serve lunch, dinner, brunch and desserts that combine fine dishes and French wine to serve a delicious 'Tour de France'.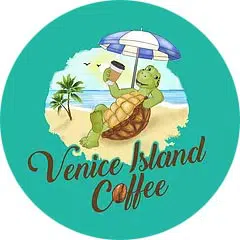 At Venice Island Coffee, their mission is to create the most hospitable, welcoming, and delicious place to eat and enjoy a coffee in all of Venice Florida! With their small town, West Virginia hospitality driven mindset, they ensure you will not only enjoy your order, but you will love the service, experience, and family oriented environment provided by the Pope family.
Want to dine in?
Seamless by GrubHub makes it easy. Enjoy their listing of restaurants that can have their cuisine delivered right to the Banyan House! Many of our guest rooms have full kitchens, and all feature fridges, microwaves, and there's plenty of outdoor dining in the courtyard.