Venice is an active and happy city with a healthy art scene and tons of civic spirit. Consequently, there are also a lot of fun, annual Venice Florida events to attend. Festivals, parades, bbq's, car shows, and more all year long. There's always something to do in Venice!
To be honest, you really don't need much of a reason to visit Venice beyond Venice itself. Our beach-side city is one of the most beautiful places in the state. We have miles of white sand, clear waters, and a vibrant, beautifully preserved, historic downtown.
While you could hardly ask for more, Venice is also home to a lot of popular, annual events. In fact, there are more than 30 big, public events in Venice Florida every year.
Banyan House is located just a few blocks from Venice's historic downtown. This means you're within easy distance of all the best of Venice. Walk, bike, or drive to shops, restaurants, parks, events, and the beach from the front door of your Venice Florida vacation rental. Fantastic convenience!
Top Venice Florida Events
Below is a list of some of the most popular Venice Florida events. Seasonal happenings that draw big crowds of both residents and visitors alike.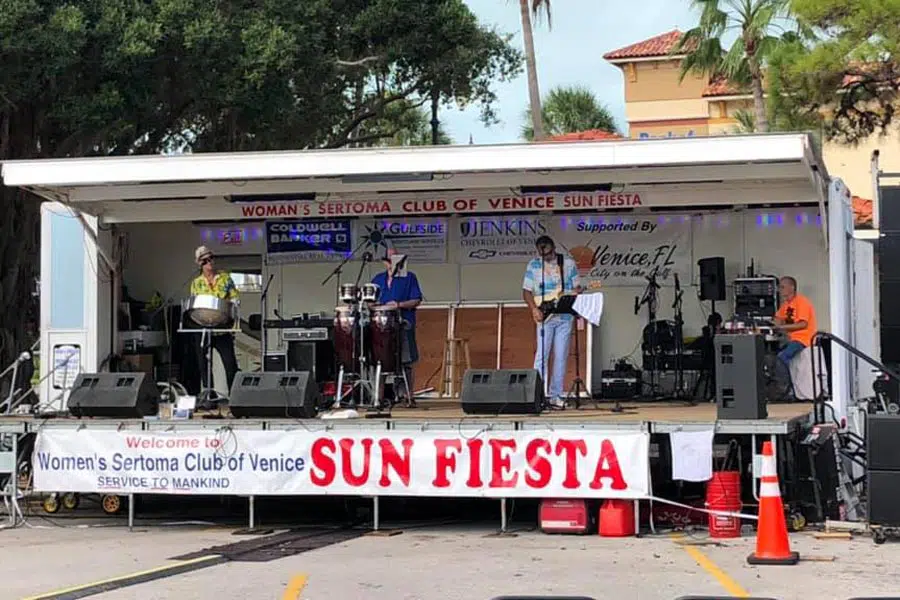 It seems like there's at least one event every month in Venice but one of the first really big events of the year is February's 4-day Italian Feast & Carnival. This traditional Italian feast and celebration includes live entertainment, carnival rides, and tons of fresh Italian food. The delicious smells alone compel you to attend.
Fans of the written word will enjoy attending the Venice Book Fair and Writers Festival in March. This unique event features writing and publishing workshops, and a book market. You also have a chance to meet local and national authors and have them sign your books.
Do you like hot, sweet, and sticky bbq? How about live Bluegrass music? If you said yes to either, you'll want to attend the BBQ & Bluegrass Hoot 'n' Annie, in April. This popular event sees a 3-course BBQ dinner prepared by a champion pitmaster and live bluegrass entertainment by a very special, award-winning band. And all for a good cause, too.
The Venice Sun Fiesta, traditionally held the third weekend of every October, is one of the biggest events of fall. 3 days of live entertainment, arts & crafts, a bed race, food, drink, and more, downtown in Centennial Park.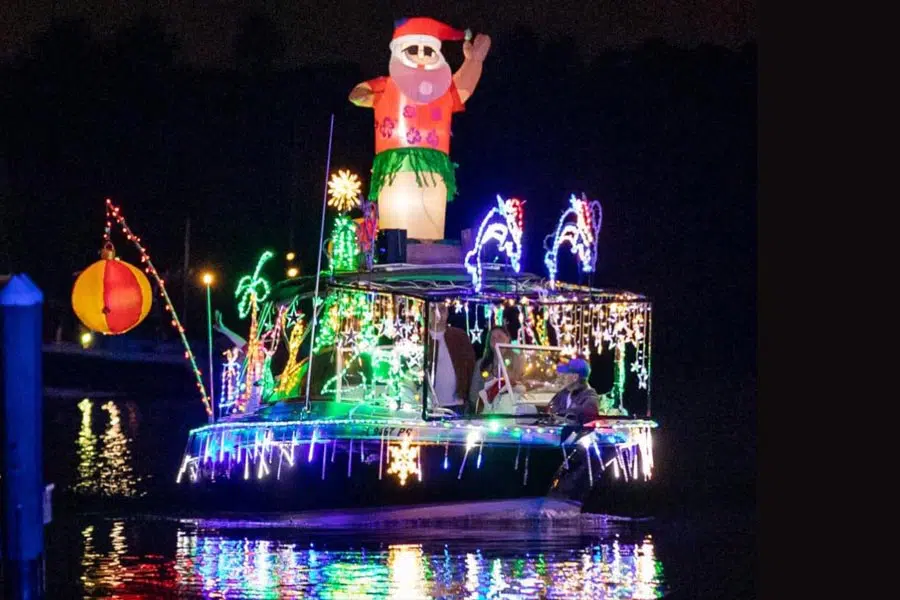 You won't believe your eyes when you see all the amazing art at the International Chalk Festival in April. This annual art extravaganza, held at the Venice Airport, includes vendors, live music, a beer garden, food trucks and acres of eye-popping pavement art rendered by masters and novices alike. A visually stunning experience.
The year winds up with a host of holiday celebrations to choose from. Two of the most popular include the downtown Venice Holiday Parade in November and the Christmas Boat Parade in December. Who doesn't love a parade? Both are great holiday fun.
That's Not All …
The above list just scratches the surface of Venice, Florida's event calendar for the year. Visit www.visitvenicefl.org to see the full list.
There are also a number of smaller events held both downtown and on the beach throughout the year. Arts and crafts festivals, marathons, walks, parades, car shows, concerts, and more. Visit the Venice MainStreet website to see their full list of events.
Spend your days (or nights) soaking up all the fun Venice has to offer, then retreat to the award winning comfort and old-world charm of your Banyan House accommodations. Book your stay today.