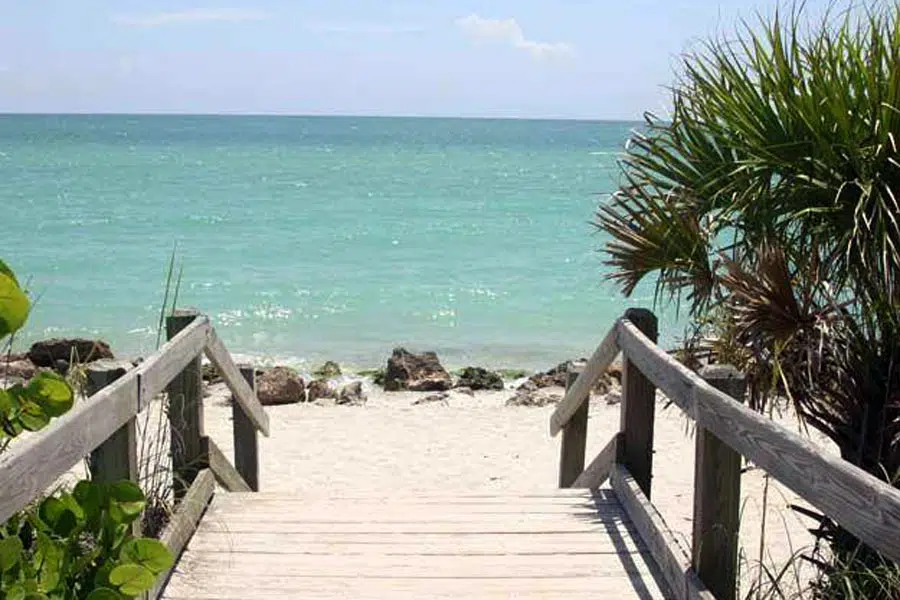 Looking to get some beachcombing in during your Venice, Florida getaway? Great idea! Venice has plenty of beaches to choose from and one of the best, Caspersen Beach, is just minutes away from Banyan House!
There are lots of fun things to do and see in Venice, Florida but the beach is probably right near the top of your list. Sun, sand, surf, seashells, and don't forget those fossilized, prehistoric shark teeth. What's not to love?
There are 14 miles of lovely sand beaches within 5 minutes or less of our Venice Florida vacation rentals, each with its own, special charm. Caspersen Beach is one of the very best for beachcombing, scuba diving, and smaller crowds.
A Visit to Caspersen Beach
At over 1½ miles in length, Caspersen Beach is the longest beach in Sarasota County. Many come just to stroll the shoreline, taking in the awesome views. Caspersen is Venice's southernmost beach, so the sands actually stretch all the way to Manasota Key. An out-and-back trek of around four miles.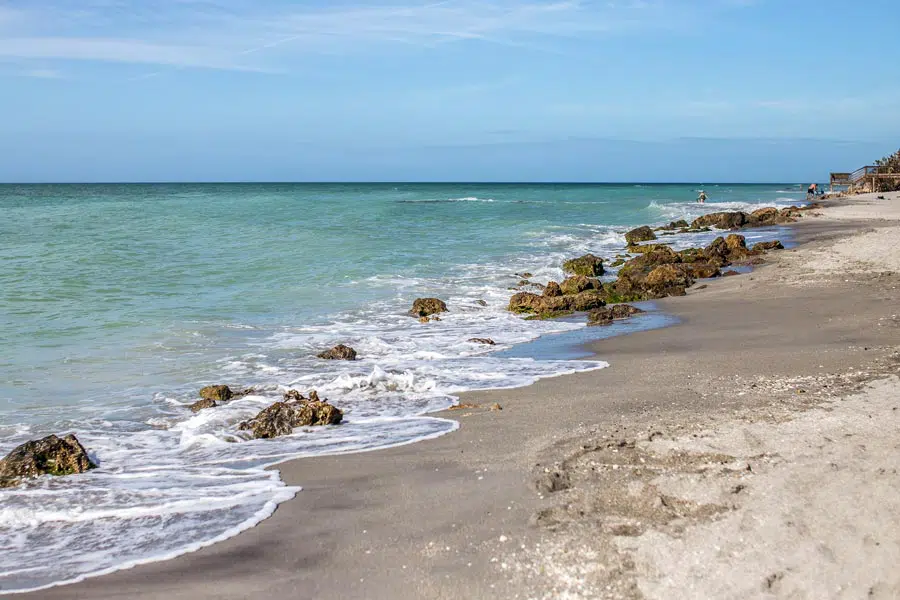 Caspersen is also known for its remote, natural beauty. Unlike so many other Florida beaches, there are no nearby homes, condos, hotels, or looming high rises to spoil the feel. In some ways, it's like the beaches of yesteryear, complete with full dunes, sparkling blue waters, and white, sandy beaches.
Beyond the surf, sun, and sand, visitors to the Caspersen enjoy free parking, a boardwalk, kayak launch, fishing pier, playground, and restrooms. There are even outdoor showers to wash the sand and salt off but do note that no lifeguards are on duty.
The beach is also home to a popular nature trail. This 20 minute walk through coastal hammock, salt marshes, tidal flats, and mangroves provides lots of wildlife sighting opportunities. The truly lucky may even spot sea turtle nests! Feel free to look but please do not touch.
Beachcombing Caspersen – Sharks Teeth & Shells
Venice is famous for the prehistoric shark teeth that literally litter our beaches. While these fascinating natural treasures can be found at virtually every beach in the area, some locations are better than others. Caspersen, in particular, is known for its seemingly bottomless supply of fossilized shark teeth and colorful seashells.
Why is Casperson Beach so … toothsome?
Rocky outcroppings in the beach's shoreline work with the waves to separate heavier things like shark teeth and seashells from the sand.
While beachcombers just walking along the beach do find shark teeth, most are small and can be hard to see in the sand. More serious shark tooth hunters will want something like a "Florida snow shovel" to scoop and sift the sand for goodies. Banyan House has Florida snow shovels you can borrow, as well as other beach gear.
Caspersen Beach is also a great spot for scuba diving, important if you're hoping for a large Megalodon tooth. Megalodon teeth are much rarer and usually found at depths requiring dive gear.
Spend the day collecting shells and fossils at the beach, then retire to the nearby comforts of your Banyon House vacation rental. Perfect!
Caspersen Beach is located at 4100 Harbor Drive S, in Venice FL. Visit the beach website for more information.