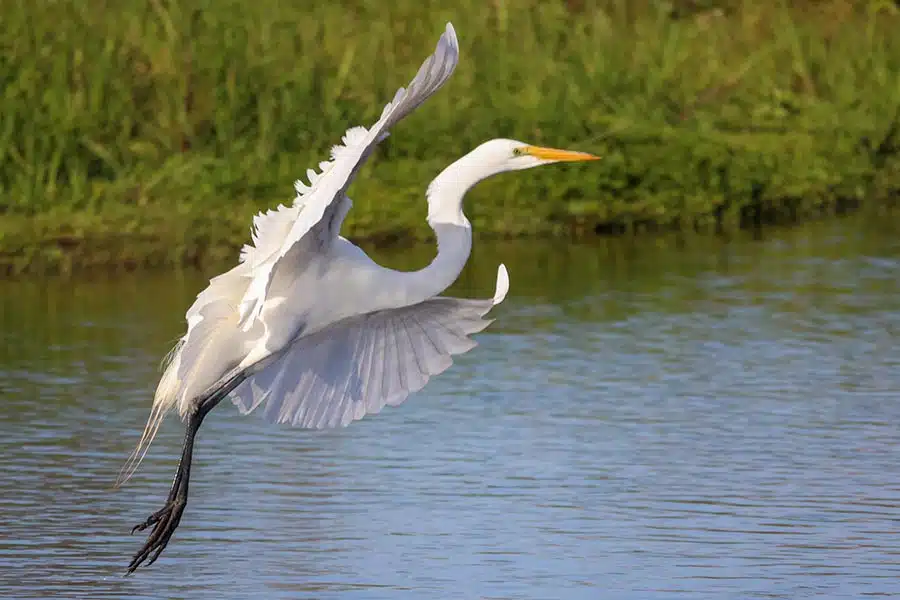 Nature lovers visiting the Sarasota area will want to set aside some time to explore Myakka River State Park, one of Florida's oldest and largest state parks, offering hiking, biking, boating, fishing, wildlife, tours, and more. Best of all? It's all just a half hour's drive from your Banyan House vacation rental!
Guests of The Banyan House will find plenty of activities and attractions to keep them entertained right here in Venice, FL. We've lovely beaches, the fishing pier, excellent shopping, dining, golf, annual festivals, and so much more to choose from. That being said, you're in Florida so, yes: there's a lot to see outside of Venice, as well!
One of the first things that comes to mind, for fans of the great outdoors, is Myakka River State Park.
As I say above, it's one of Florida's oldest and largest state parks, opening in 1942 and containing some 37,000 acres. The park was initially developed by the Civilian Conservation Corps and many of the original buildings are still in use today. The park gets its name from the Myakka River, which winds throughout the park.
Things To Do at Myakka River
Myakka River State Park is home to wetlands, prairies, hammocks, pinelands, the Myakka River, and two large lakes. With so many acres and habitats to explore, there's no end to the fun and adventure.
For one thing, the park is a hiker's paradise, with almost 39 miles of hiking trails to explore. There's also a wildlife viewing boardwalk that leads out out over Upper Myakka Lake; a huge draw for birders.
In fact, Myakka River State Park offers some of the best birding around, with hawks, owls, ducks, storks, cranes, eagles, osprey, shorebirds, quail, meadowlarks and more.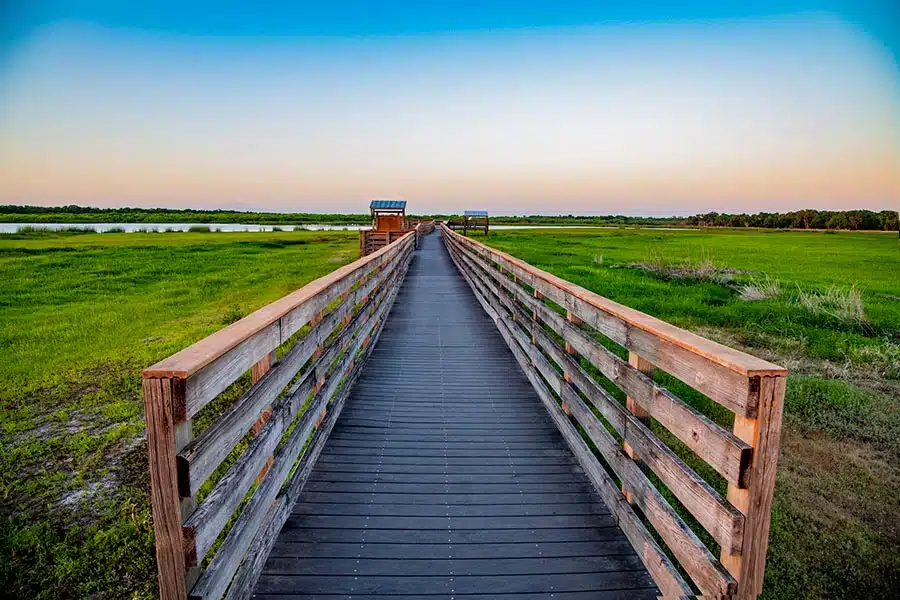 Speaking of birds, have you ever wanted to walk the treetops with them? The 100 foot long Myakka Canopy Walkway lets you do just that, suspended 25 feet above the ground for easy viewing of life in the canopy. The first public treetop trail in North America!
It's not all birds, either. The park is home to lots of wildlife, including deer, raccoons, bobcats, possums, and huge alligators, to name just a few. What will you see? I hope you brought a good camera!
Boaters will discover plenty of opportunities to dip the paddle on the Myakka River and its two adjoining lakes. Canoe and kayak rentals from Myakka River Outpost on Upper Myakka Lake.
You say you'd prefer to ride rather than paddle? No problem! The park is home to the world's two largest airboats, offering scenic, narrated cruises on the Upper Myakka Lake. Fantastic!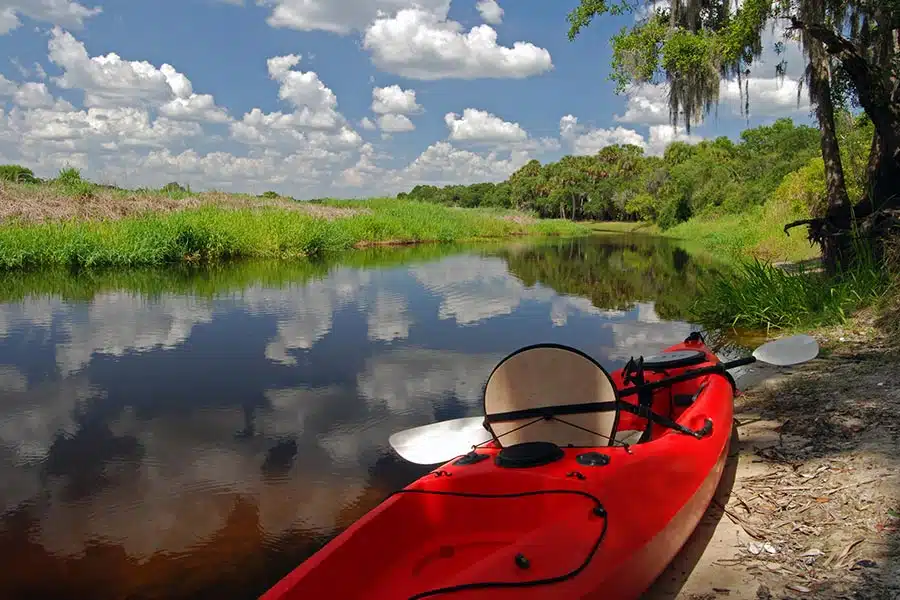 Hungry? The Pink Gator Café offers lunch, dessert, a refreshing drink, and beautiful views of Upper Myakka Lake from the elevated deck. There's also a park store and visitor's center. Stop by for supplies, keepsakes, and to learn more about the area's rich history.
The park also offers camping, historic cabins, back country tours, and a variety of special events. Visit www.floridastateparks.org for more information. You can also find the park on Facebook.
Visiting Myakka River State Park
Myakka River State Park is located at 13208 State Rd 72 in Sarasota, FL, just 30 minutes from the door of your Banyan House vacation rental in Venice.
Spend the day exploring the park's many attractions then it's an easy drive back to the comforts of your digs in Venice. Take a dip in the pool, fire up the bbq, or head back out for a relaxing dinner and drinks. Perfect!