Venice, Florida has a rich and fascinating history, no matter where you pick up the thread of the story. European settlers first arrived here in the 1800's but evidence of native habitation goes back some 12,000 years. Those interested in learning more of this story's details would be well served by a visit to the Venice Museum & Archives, just minutes from your Banyan House vacation rental.
You'll find lots to see and do during your Venice, Florida getaway. Beach combing, sunbathing, sailing, golfing, theater, shopping, dining, and more. History buffs will find plenty to enjoy as well. There's the Ideal Classic Cars Museum and its gorgeous classic cars, the 1927 Venice Train Depot and Railroad park, and the Venice Museum & Archives, aka the VMA.
The VMA provides a window to the region's past via both permanent and temporary exhibits. In fact, the permanent collection contains more than 30,000 images and artifacts from not just Venice, FL but also neighboring Nokomis, Laurel, and Osprey.
Perhaps best of all, the museum is only a half mile from Banyan House, your Venice, Florida vacation rental. A two minute drive or a pleasant, 10 minute walk.
Visiting Venice Museum & Archives
The Venice Museum and Archives can be found at 351 Nassau Street South in Venice, FL.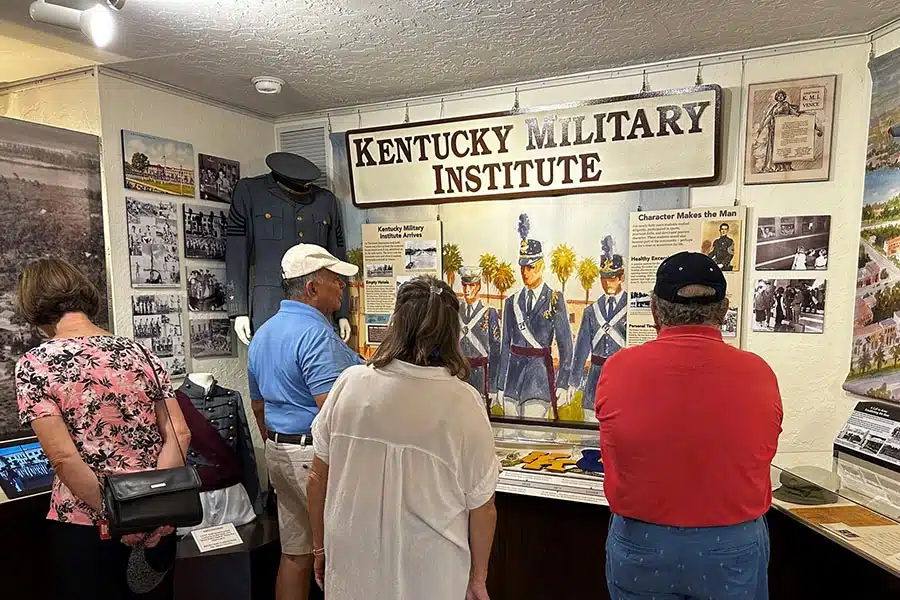 The museum's striking and historic home, the 1927 Triangle Inn, is a beautiful example of Venice's Northern Italian style, complete with round tower. The popular inn served as a Venice social center for decades before falling into disuse. In 1991, the City of Venice saved the historic inn from demolition, relocating it two blocks south to serve the VMA.
Visitors to the VMA will discover a carefully displayed collection of historic artifacts, papers, and publications related to local history. These include an impressive fossil collection, exhibits on the original native inhabitants, the effects of the railroad, and historic local inhabitants.
The museum also offers temporary and visiting exhibits, tours of the Triangle Inn, and a variety of special events and engagements throughout the year. Once you've toured the museum, be sure to stop by the gift shop for books, media, and other local history merchandise.
The Venice Museum & Archives are open, free of charge, Monday through Wednesday, 10am to 4pm. Visit the museum website for more information. You can also find it on Facebook.