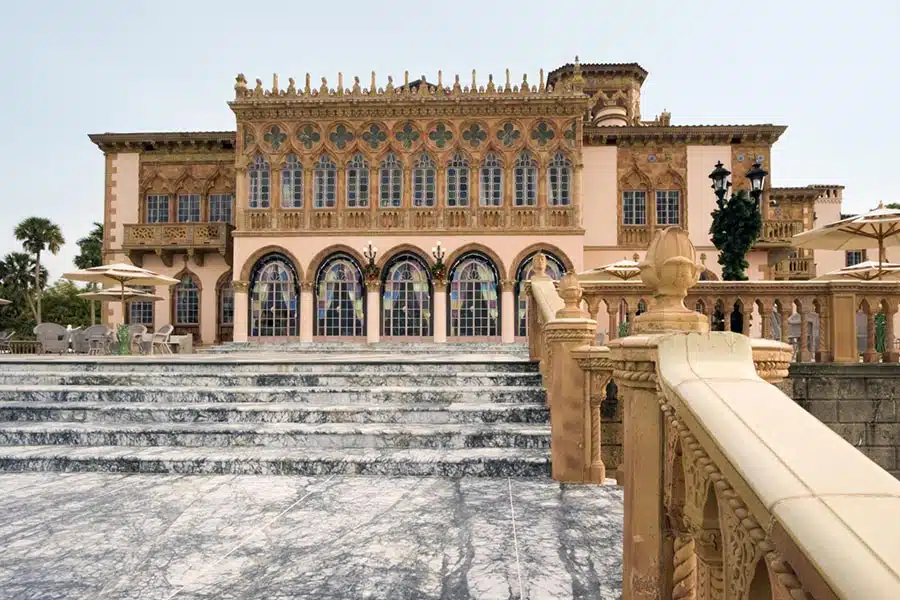 The John and Mable Ringling Museum of Art, aka The Ringling, is the State Art Museum of Florida – but that's not all. The 66 acre estate also includes a circus museum, a historic palatial mansion, theater, stunning gardens and more.
Best of all, they're all just a short drive away in Sarasota from your Venice, FL vacation rental at The Banyan House!
If seeing the name "Ringling" makes you think of circuses, you're spot on. John Ringling was one of the five Ringling Brothers. The same brothers who later purchased Barnum & Bailey to form the world famous Ringling Bros. and Barnum & Bailey Circus. John was the most financially successful of the brothers and he married Mable in 1905.

John and Mable purchased 20 acres of waterfront property in Sarasota for their winter home in 1911. As their fortune continued to grow, so to did their Sarasota estate. During the 1920's, the couple built an even grander home of 36,000 square feet with 56 rooms. They also decided to build an art museum to house John's growing art collection; a museum for the people of Florida.
By 1936, both John and Mable had passed, bequeathing the Sarasota estate to the people of Florida. Over the next two decades, the property was further developed to include circus museums, a theater, gardens, and other now popular attractions.
Attractions at the Museum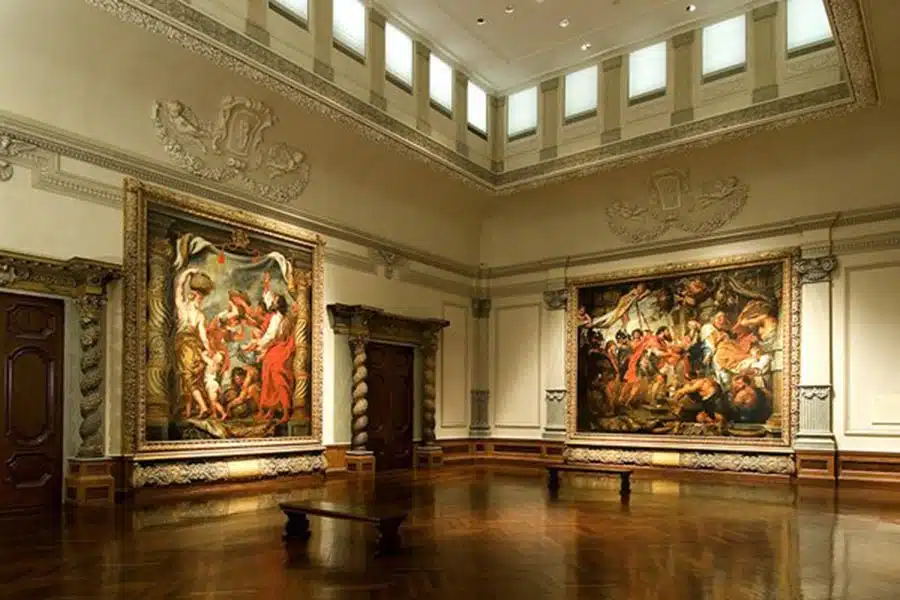 Today, visitors to the historic Ringling estate will find 66 acres of history and beauty to explore. Attractions include the State Art Museum of Florida, the Ca' d'Zan Mansion, Bayfront Gardens, an Art Library, the Circus Museum and Galleries, and the Historic Asolo Theater.
Museum of Art: The museum's collection encapsulates a cornucopia of cultures, mediums, and techniques from around the globe. Visitors will find everything from Baroque masterpieces to ancient Indian sculpture, contemporary art installations, early photography and more. Exhibits include permanent collections and rotating/visiting exhibitions.
Ca' d'Zan: Step back in time to the Roaring Twenties with a tour of the Ringling's palatial winter home. This Venetian Gothic mansion, with its pink sandstone exterior and multi-colored marble terrace is truly eye-catching. Tours of the house include the grand ballroom, solarium, living room, dining room, Tap room, and kitchen, all furnished in period appointments.
Circus Museum: Did you ever want to run away to the circus as a child? You'll feel like you have when you see all the parade wagons, posters, costumes, canon, and other historic circus memorabilia. There's even a fully-restored circus railcar!
Historic Asolo Theater: Originally built in 1798, inside a palace in Asolo, Italy, this theater was purchased and lovingly reassembled on the estate in 1949. This architectural gem is u-shaped, with three tiers of boxes, and equipped with twenty-first-century technology for high-quality productions within a stunning and historic setting.
Bayfront Gardens: The vast and manicured 66-acre grounds are as stunning as any work you'll find in the on-site art museum. Highlights include the Rose Garden Secret Garden, Dwarf Garden, The Millenium Tree Trail, and Arboretum.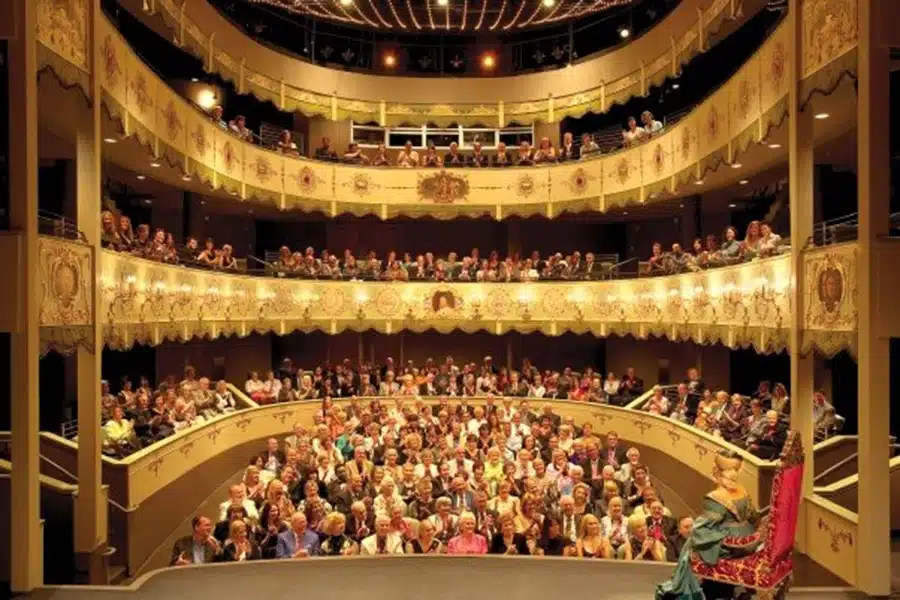 Visiting The Ringling
The Ringling is located at 5401 Bay Shore Road, in Sarasota, FL. This is an easy, 40 minute drive from the front door of your Banyan House vacation rental in Venice, FL.
The museum is open 7 days a week, 10am to 5pm, except for Thursdays, when it is open until 8pm. The grounds and gardens are free to visit, and the Museum of Art has free admission on Mondays.
You could easily spend two days or more exploring the entire property, so you should at least plan to spend at least 2 to 3 hours at the museum.
Learn more at the museum website. You can also find The Ringling on Facebook.