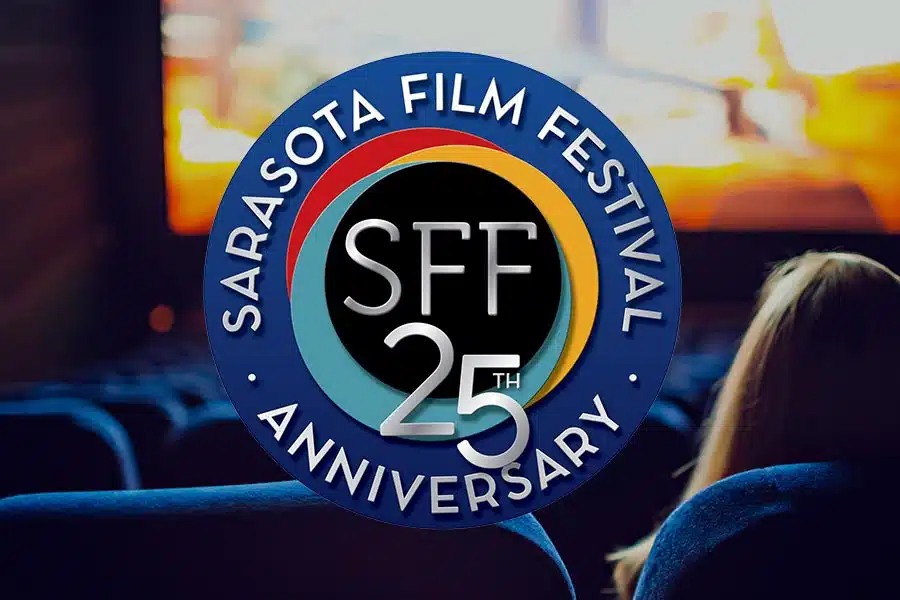 Things are heating up here in Venice, FL as winter changes to spring and we enter the festival season. There's always something fun to see and do in Venice but things really begin to take off come spring. That's when we begin to see a host of popular events, like the 2023 Sarasota Film Festival, Venice Book Fair, the Sharks Tooth Festival, and more!
Venice knows how to throw a party and the area sees a large number of special events every year. Most are held at Centennial Park, in historic, downtown Venice, just a few blocks from your Banyan House, Florida vacation rental.
In fact, Banyan House's convenient location puts you within easy driving or even walking distance of all the best of Venice. Concerts, festivals, shops, restaurants, parks, the beach, and more are all just minutes from your vacation rental's front door.
2023 Sarasota Film Festival
2023 marks the 25th anniversary of the Sarasota Film Festival and this year's event promises that much more excitement and fanfare! The festival never disappoints, screening hundreds of films and attracting crowds of fans and big name performers and filmmakers alike.
This year's guest list includes Emmy-nominated actress, producer, and New York Times bestselling author Roma Downey, who will receive the festival's Lifetime Achievement Award. Indigo Girls band members, Amy Ray and Emily Salier will also attend and receive the Sarasota Maestro Award.
Highlights include screenings of "On A Wing And A Prayer," "Little Richard: I Am Everything," and the east coast premieres of "It's Only Life After All" and "Love to Love You, Donna Summer."
If you're a film buff, this is one festival you do NOT want to miss! It's held at various venues around Sarasota, within reasonable distance of each other, and just 45 minutes from your Venice FL vacation rental.
Live and in-person screenings and events are scheduled for March 25 through April 2, 2023. Tickets & Passes go on sale March 14, 2023. Visit the festival website for more information. You can also find the festival on Facebook.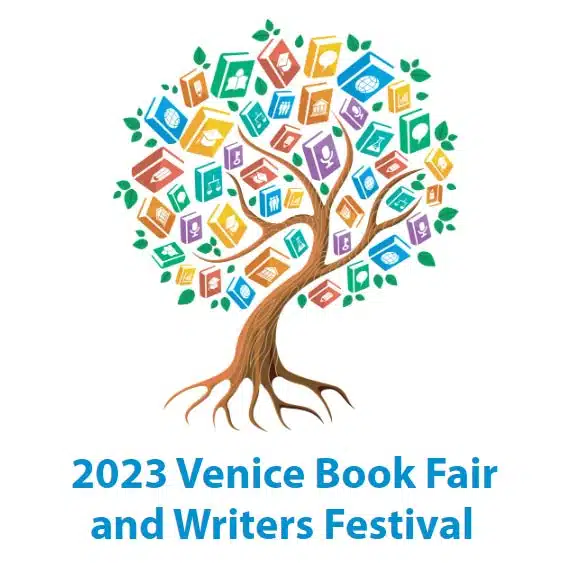 2023 Venice Book Fair and Writers Festival
Fans of the written word will find a festival of their very own to attend during the annual Venice Book Fair and Writer's Festival. This unique event features writing and publishing workshops, author talks, book signings, a book market, and more! It's a great chance to find new books and new authors, and to actually meet local and national authors in person as they sign your books. Great fun!
March 24th and 25th, 2023 in beautiful Centennial Park. Learn more at venicebookfair.com and Facebook.
BBQ & Bluegrass Hoot 'n' Annie
Do you like hot and delicious bbq and foot-stompin' bluegrass? If so, you won't want to miss the 3rd annual BBQ & Bluegrass Hoot 'n' Annie.
This popular, annual event supports the Suncoast Foundation for Handicapped Children. Attendees enjoy a three-course BBQ dinner prepared by national champion pitmaster Dana Hillis. Award winning banjoist, Sammy Shelor of the Lonesome River Band will provide smoking hot bluegrass, as well.
April 15, 2023, from 5pm to 9pm, at Fox Lea Farm in Venice, Fl. Visit suncoastfoundation.com tickets and more details.
Venice, FL Sharks Tooth Festival 2023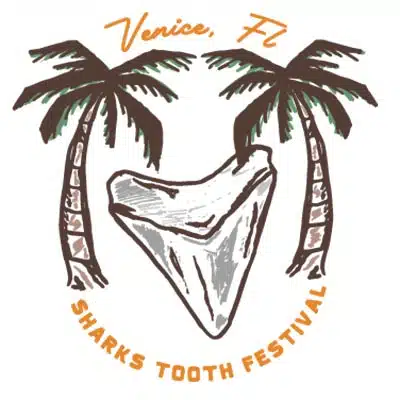 The popular, annual Venice, FL Sharks Tooth Festival is coming right up: April 22nd and 23rd, 2023 in downtown Venice's Centennial Park.
Venice is known for the prehistoric shark tooth bounty of its beautiful beaches. This is the fun, FREE festival that celebrates it all!
The event sees vendors selling unusual fossils, beautiful jewelry, and clever handcrafts. Educational speakers will be on hand to enrich your knowledge and kids will thrill to the variety of available activities. A fleet of food trucks will also be on hand, offering delicious delectables and refreshing beverages. And all of it uplifted by live music from a line-up of popular local bands.
An exciting weekend of of sun, food and fun for the whole family. Visit venicesharkstoothfestival.com for more information.
So there you have it: Venice, Florida's 2023 is off to a roaring start, with no end in sight. What kind of things do you plan to do during your Venice getaway? Whatever they may be, the quiet comfort of your Banyan House Florida vacation rental is almost certainly just minutes away.
Book your stay today!